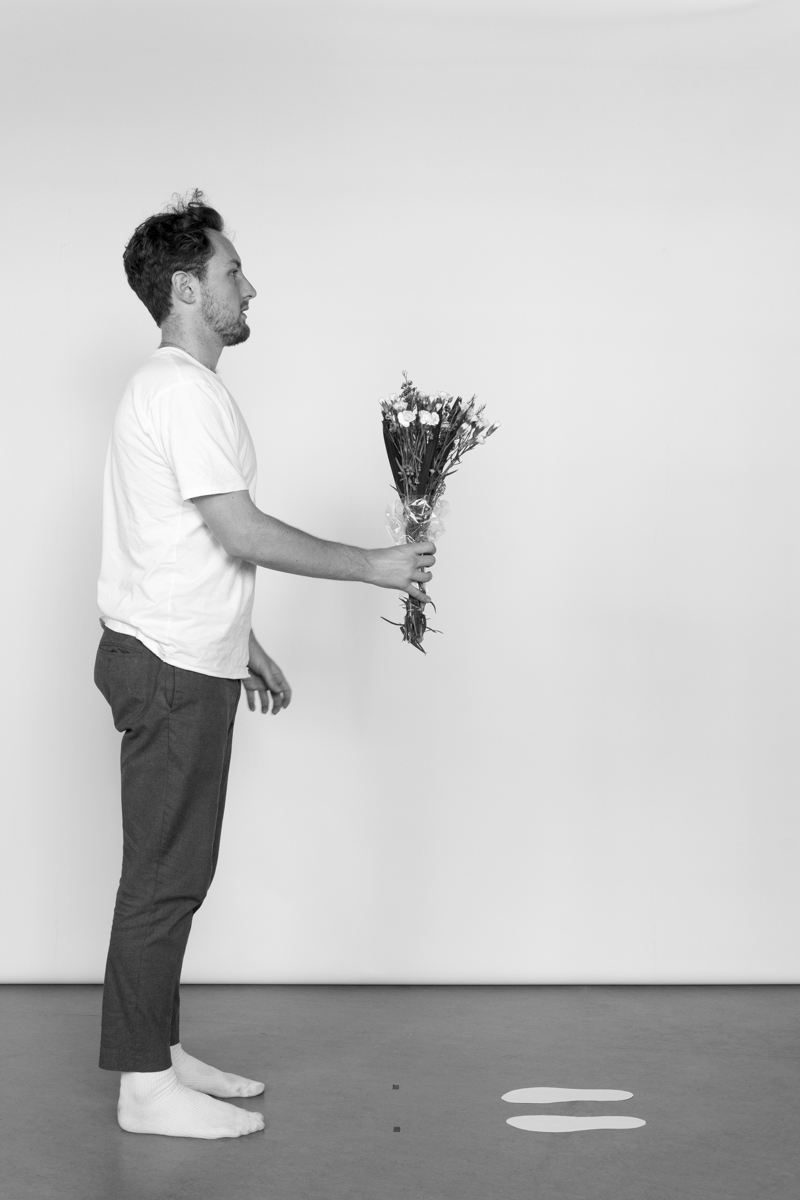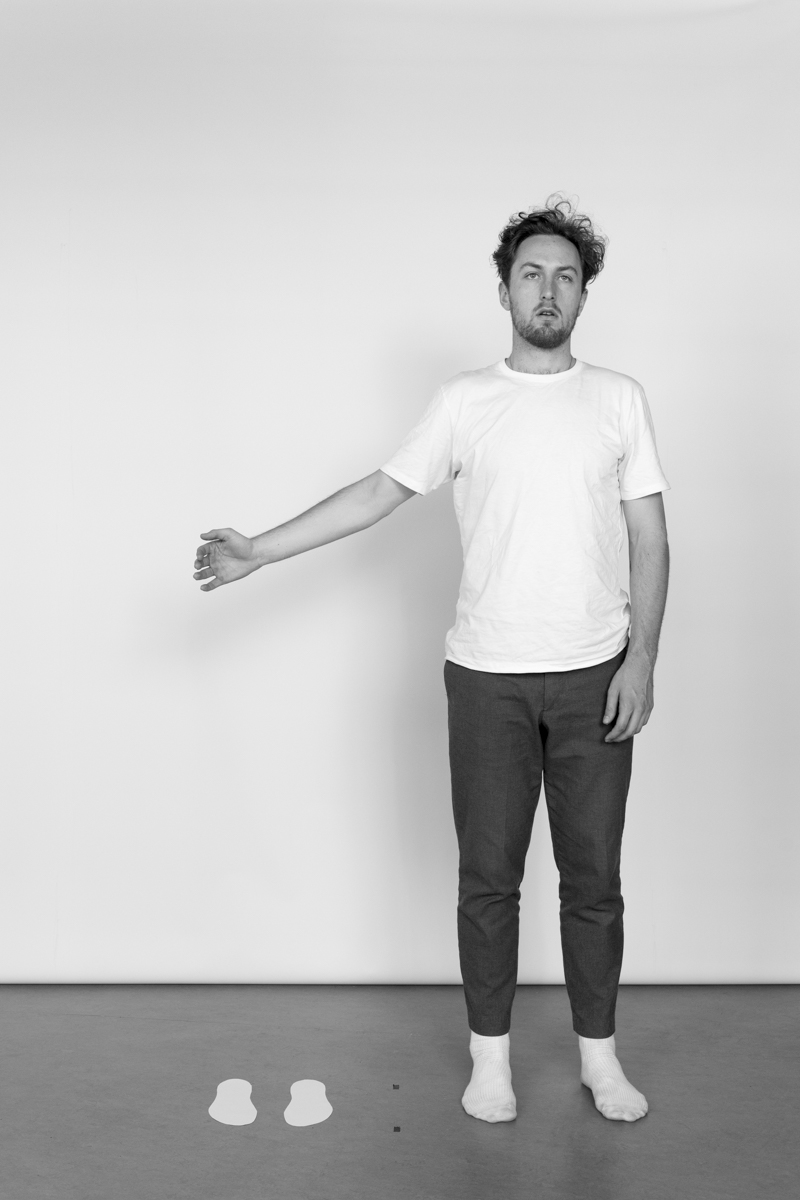 Series of 12 archival giclée prints measuring 297 x 420mm, each 347 x 470mm when framed


––––––––––––



Rehearsals 1–3
Borrowing the visual direction and instructional nature from both choreography and flag semaphore, Rehearsals 1–3
is presented as 'findings' to the pseudo–scientific study that Everyone else attended some secret lesson... has been crafted to represent. Here, one sees a series of displays that tie to all active elements in the work – the trends of gesture repeated within pre-existing familial and cinematic works, the specific form of these gestures and their value as defined by anthropological theory, and the role that distance plays within interaction.

All elements are combined and presented within this representation of a learning exercise to showcase a hypothetical attempt to aqcuire the behaviours that dominate the narratives of the idealised experiences showcased within popular cinema and the visual family record. However, through the showing of this process, it becomes apparent that these materials and theories only inform us of what we feel obliged or enticed to learn, and not at all how this may be learnt.

Within this series of displays that function as an end to the work, the limitations of impersonal theory and constructed representations become apparent, ultimately emphasising the fragility of fleeting experience.
Installation view–